posted by
Tipplers.com
on
Sat, 12/17/2011 - 18:17

Tippler Subject Category:
Richard S. Seabridge, 86, died Tuesday, Nov. 15, 2011, at his home in Lawrence, New Jersey Township.
He had a lifelong interest in breeding and raising champion racing and endurance pigeons and was recognized as an international authority having been credited with writing and publishing a manual on the subject. Mr. Seabridge was past president of the Flying Tippler Society of USA and was winner of 45 Tippler Awards.
Son of the late William S. and Caroline Zeise Seabridge, and father of the late Richard "Ricky" Seabridge, he is survived by his wife Joyce E. Shive Seabridge; his two daughters, Joyce Migliarese, and Caroline Seabridge; his two sons, John Seabridge and his wife Monica, and
Charles Seabridge; his five grandchildren, Yvonne Giammona and her husband Louie, Philip and Richardo Migliarese, and Ryan Edward and Scott Samuel Seabridge; and his good friend Joe Bryce. He was predeceased by his brother William F. Seabridge Sr., and his daughter-in-law, Donna Johnson.
His funeral was held on Monday, Nov. 21, at 11 a.m. at Poulson & Van Hise Funeral Directors, 650 Lawrence Rd., Lawrence Township, with Pastor B. Daniel Whitener Jr. officiating. Burial was in the Lawrenceville Cemetery.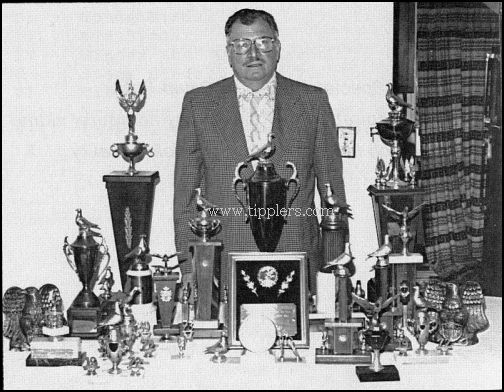 Articles written by Richard Seabridge can be found by [Clicking Here]